So you've decided to try out rock climbing. Congratulations! You just chose a solid workout
Rock climbing offers up some major physical tests that will make your muscles burn in the best way, and it provides plenty of mental challenges.
But as with any new endeavor or big event… what do you wear?!
Along with all of the new techniques to learn — finding routes, fixing footholds, tying knots, voice commands — most newbies aren't sure what to wear rock climbing.
And folks who already have a few months, or years, under their harness climbing indoors may be confused about what to wear when rock climbing outdoors for the first time.
Figuring out the right clothes to wear when climbing isn't super intuitive, so we got the lowdown on the basics from Doug Workman, a mountain guide in Jackson Hole, Wyoming, and snow and avalanche technical representative with Mammut.
We came up with the ultimate rock climbing clothing guide to prepare you for tackling any climbing challenges, indoors or outdoors, in crag-worthy comfort and style.
What Should I Wear Rock Climbing Indoors?
The main idea behind indoor rock climbing clothes is to go for comfortable items that move with you. That's to say, typical gym clothes are fine.
Whether you're trying to send some gnarly routes in the climbing gym, or just messing around on a few bouldering problems, the clothes your wear indoors really don't matter that much.
Cotton is perfectly fine when climbing inside. "I use a lot of cotton when I'm not required by the elements to be in synthetic clothes," Workman says. "Because I spend enough time in synthetic stuff, I really appreciate having natural fibers on."
Merino wool blends with synthetic fibers are also great alternatives to cotton, and can better help with moisture management and odor resistance when you get sweaty, he says.
Make sure your rock climbing clothes allow you flexibility. "That's usually achieved by a stretchy fabric and/or a gusseted crotch," Workman says. He climbs in pants with a blend of 98% cotton and 2% spandex. "It's a very lightweight cotton pant that has some stretchiness to it." For women (or confident men) a pair of breathable leggings or yoga pants work great as a lower-body garment.
What Should I Wear Rock Climbing Outdoors?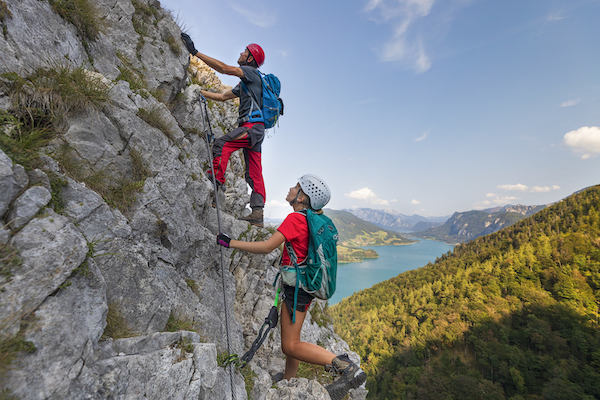 When venturing outside, the game changes from the indoor cotton attire. Depending on weather and environment, you'll want to choose long or short sleeves and pants, and maybe a warmer outer layer, too.
You'll want an appropriate base layer on your upper body, made ideally of a synthetic material or a blend with either cotton or merino wool.
On your lower body, go for loose, comfy clothes that are also a mix of fabrics. Zippered pockets are also a must to keep essentials from slipping out during tricky climbs.
Quality matters. "If I'm outdoors, then I really do care about the equipment being the high-end stuff, with fabrics and technology that allow you to have really lightweight equipment with good insulation and good waterproof properties," Workman says.
How to prep for weather when climbing outdoors
Outer layers can be the most important part of your outdoor climbing clothes, as changes in weather can leave you uncomfortable at best, in danger at worst.
Sun protection
"If I'm climbing down in the desert, then I'll be most worried about having sun protection, as opposed to blocking the rain or wind," says Workman. Thankfully you can pick up clothes with new fabrics that include ultraviolet ray protection.
Rain protection
To avoid getting drenched in the rain, spring for a lightweight and waterproof jacket. "Get the lightest weight rain jacket you can find," he says. "If you invest in that really lightweight equipment, your kit is so much smaller. It's really rare you'll ever need some kind of super beefy Gore-Tex kit when doing recreational climbing."
Though you are giving up some durability for lightweight clothes, it's okay because you're not going to be wearing them very often. "But you don't want to be caught without it," Workman says.
Cold-weather protection
Finally, for long belays in chilly weather or shifts in temperatures, pack a down or synthetic puffy jacket. "I always carry a small puffy," Workman says. " I often carry a down coat, and sometimes synthetic, but I always have one in my kit."
12 Foundational Rock Climbing Clothes
Check out this list of rock climbing clothes to help you start building up your new workout wardrobe.
1. La Sportiva TX4 Approach Shoes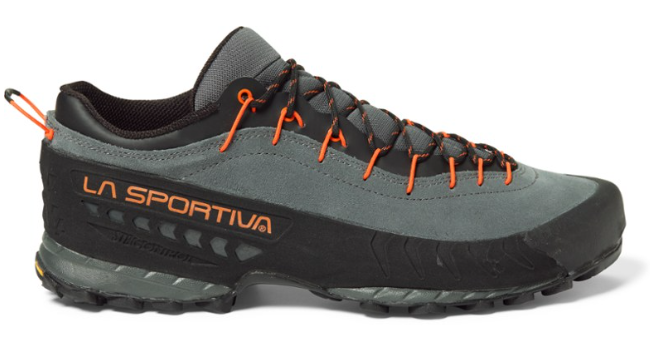 Grippy rubber for the outsole and tough leather on the upper part of the shoe will keep you surefooted and protected when scrambling up to your pitch.
Plus, its wide toebox means a comfy, blister-free approach.
Get it from REI.
2. Ibex Springbok Short Sleeve Tee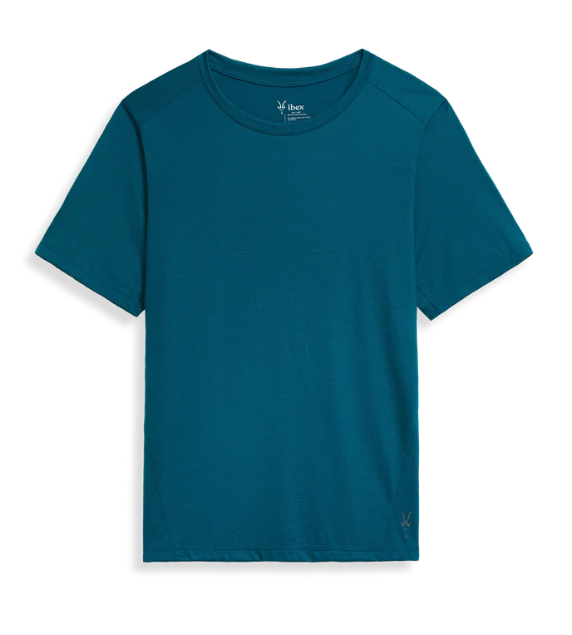 Whether you're running routes in an air-conditioned climbing gym or trying to send a project in the great outdoors, a light and breathable base T-shirt is essential.
This one from Ibex is made by wrapping thin merino wool fibers around sturdy nylon, so it'll keep you cool and odor-free while still retaining its shape and standing up to outdoor abuse.
Get it from Ibex.
3. prAna Becksa Bralette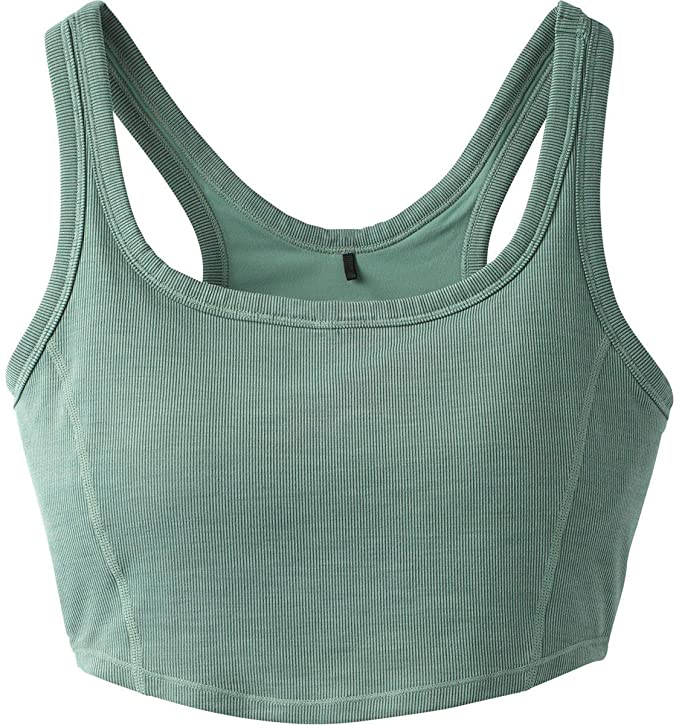 This comfy bralette from prAna offers nice features like ultraviolet light protection, stretchy performance fabric, and removable "modesty" cups.
The inside also has a mesh lining for better cooling and a shelf bra for a little more support.
It's great for hot days outside or climbing in a stuffy gym.
Get it from prAna.
4. Smartwool Intraknit 200 Crew Base Layer Top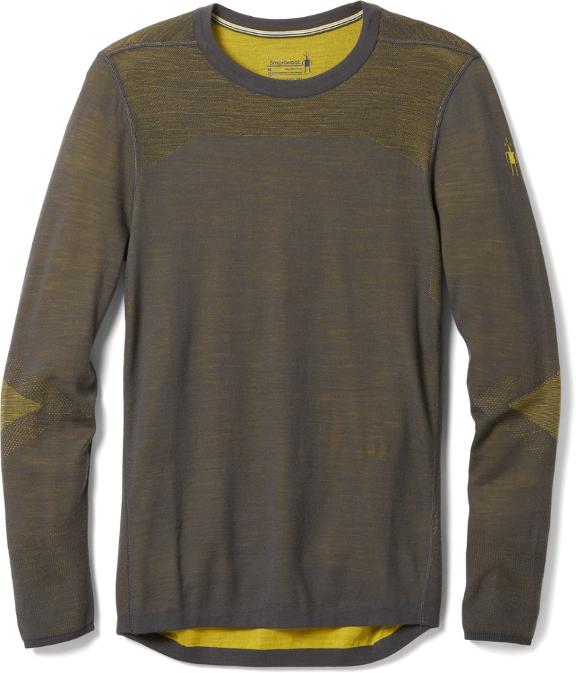 A light and supremely flexible long-sleeved base layer is what you want to put on for chilly days outside.
Smartwool's top is made with 3D mapping for a close-to-custom fit to your body and a blend of merino and polyester, so you'll be warm without overheating on perilous pitches.
Get it from REI Co-op.
5. Outdoor Research Quarry Shorts, Men's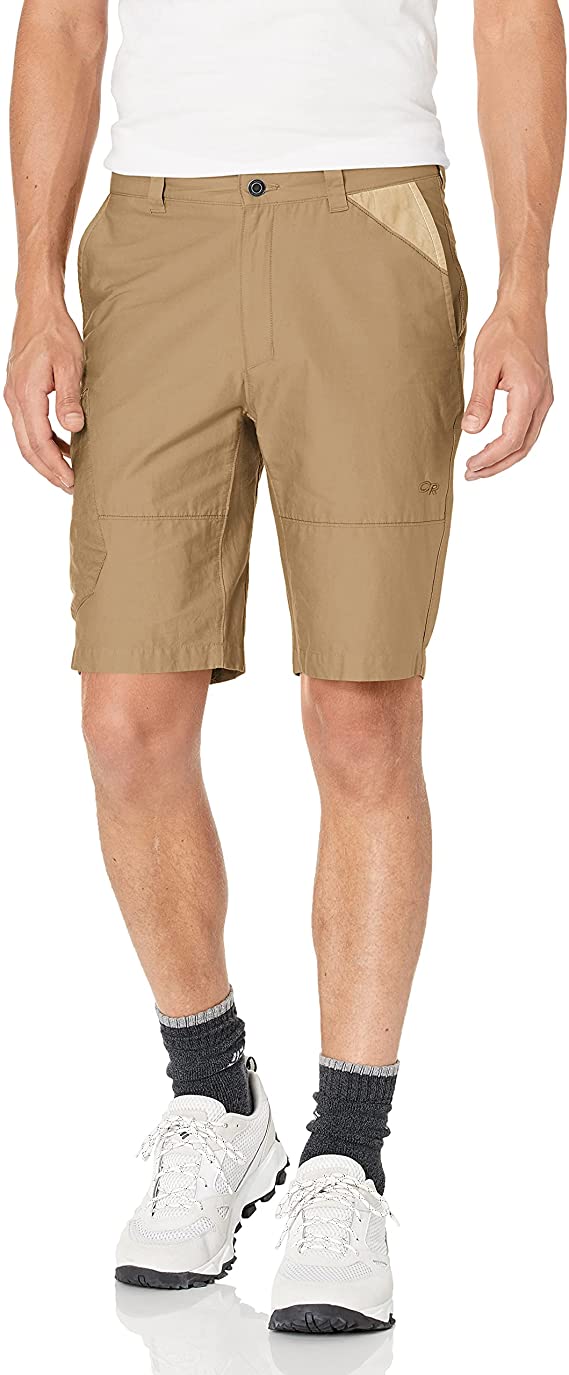 Warmer weather and the need for maximum movement mean it's time to break out the shorts.
These durable shorts from Outdoor Research offer a bit of stretch, plus a soft, non-synthetic feel, that will make them a guaranteed go-to.
And details like an adjustable waistband and a thigh slash pocket make life with a harness easier.
Get them on Amazon.
6. Cotopaxi Cerro Travel Tights, Women's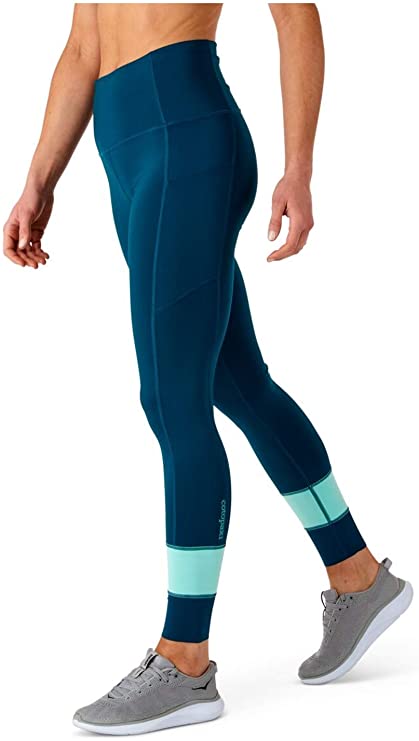 A pair of body-hugging leggings will make your climbing time a free-flowing exercise in no-restrictions movement.
This pair from Cotopaxi has compression panels and a breathable, moisture-wicking fabric that's still warm.
Better yet, five smartly placed pockets provide quick and easy access to a phone, ID, keys, snacks, and more.
Get them on Amazon.
7. Notion SP Pants, Women's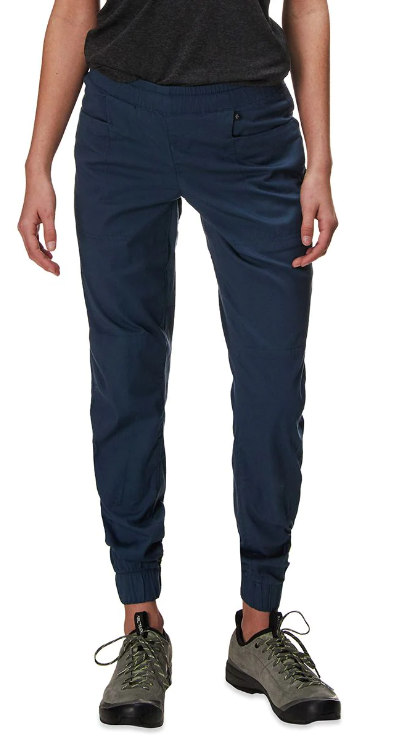 Scrambling up gym walls and sending steep rock pitches, along with simply getting to your climbing spot, can require a pair of versatile pants.
The Stoic SP Pants are made from organic cotton so you can feel comfortable all day long on the rock and on the ground.
They also include reinforced padding at the knees and harness-friendly pockets.
Get them from Backcountry.
8. Eddie Bauer Guide Pro Pants, Men's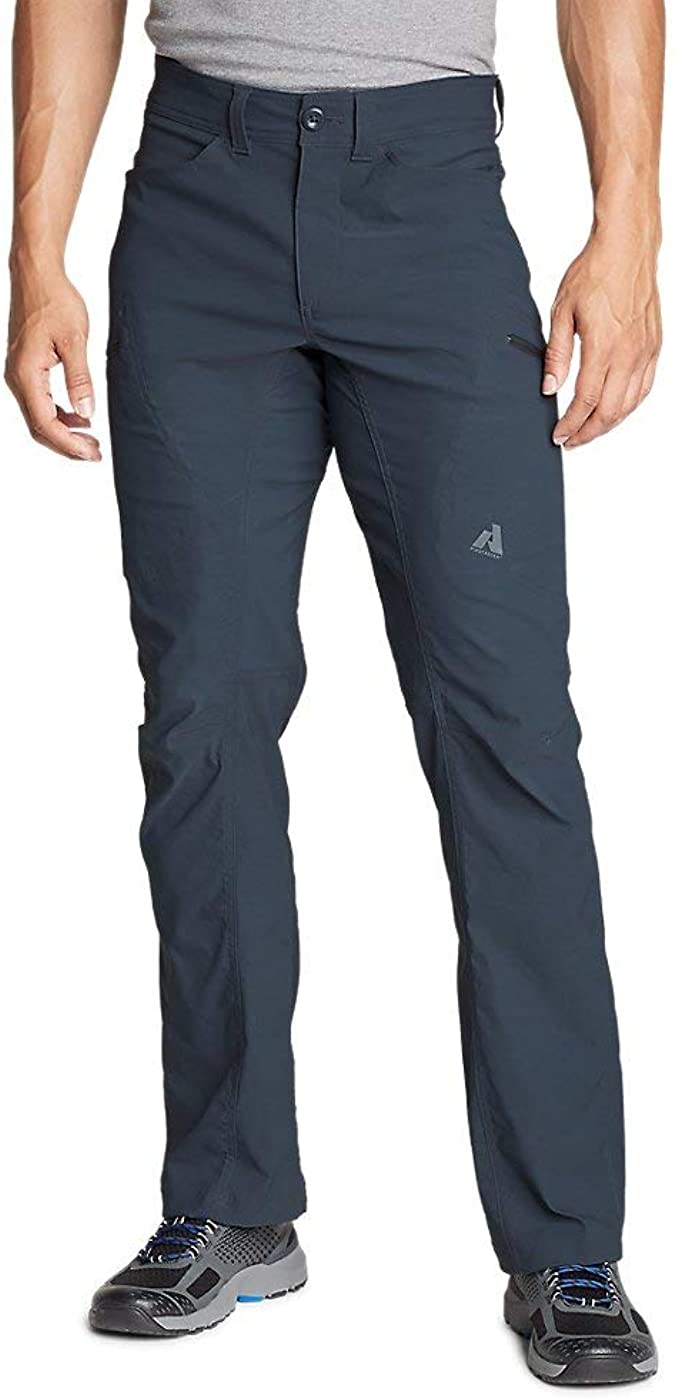 Comfortable, rugged, and handsome, these do-it-all pants from Eddie Bauer have two-way stretch that works with your movement and a water-repellent finish built in to keep you active no matter the weather.
Plus, the soft waistband is made with a special odor control tech to keep them smelling fresher longer.
Two back pockets are secured with Velcro tabs, while the zippered side slash pockets offer more room for essentials.
Get them on Amazon.
9. Boulder Denim Jeans, Men's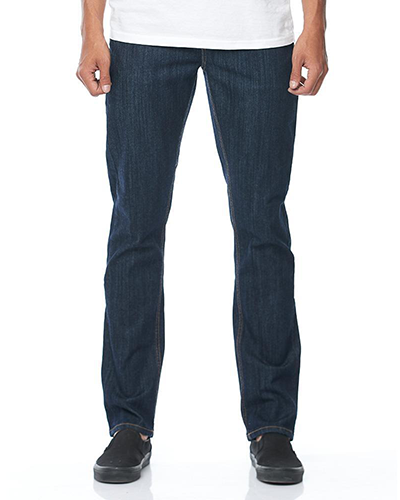 Jeans are the original outdoor, tough-wearing pants, but they don't usually have any give for athletic pursuits.
These handsome jeans from Boulder Denim however, are made with denim and a proprietary fabric technology that allow for "extreme diagonal stretch," making them perfect for big walls and gym routes.
Get them from Boulder Denim.
10. Mountain Hardwear Crater Lake Hoody, Men's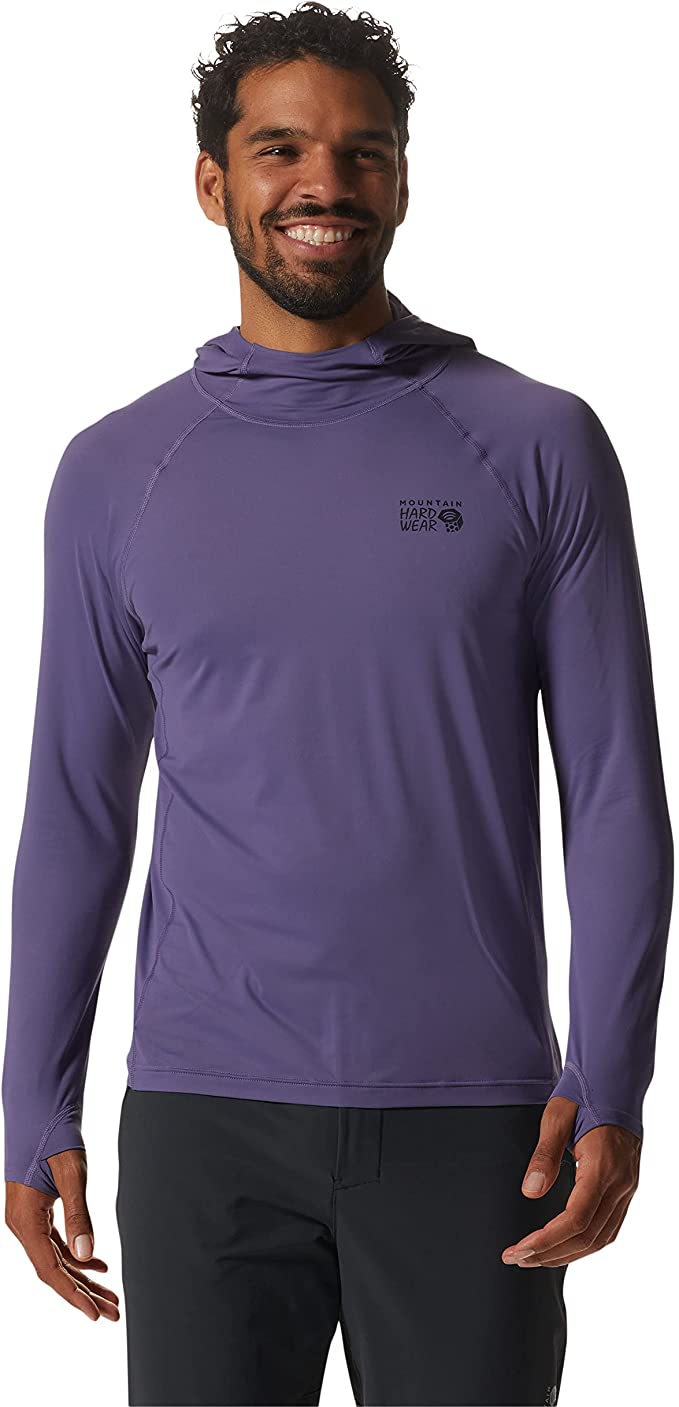 Along with offering respite from a chill, this technical hoodie from Mountain Hardwear has integrated UPF 50 ultraviolet light protection and breathable fiber technology, so it'll help keep your core temp down when trying to block rays in the summer heat.
And a three-piece hood provides all-around protection from the sun, whether on a crag or chilling at base camp.
Get it on Amazon.
11. Patagonia Nano-Air Hoody, Men's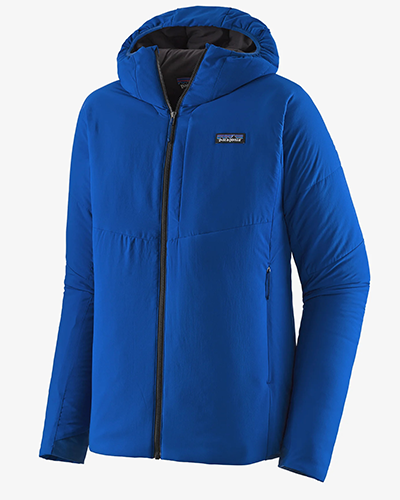 Great for grabbing on the way to the gym in colder weather, hanging out at the base of a climb, or climbing in frosty conditions, this light and toasty jacket from Patagonia is filled with special polyester insulation that stretches with your body while keeping you warm.
The nylon ripstop shell also offers lots of movement with abrasion resistance and water resistance, and the strategically located side pockets are placed out of the way of a harness.
Get it from Patagonia.
12. Mammut Nordwand Light HS Hooded Jacket, Men's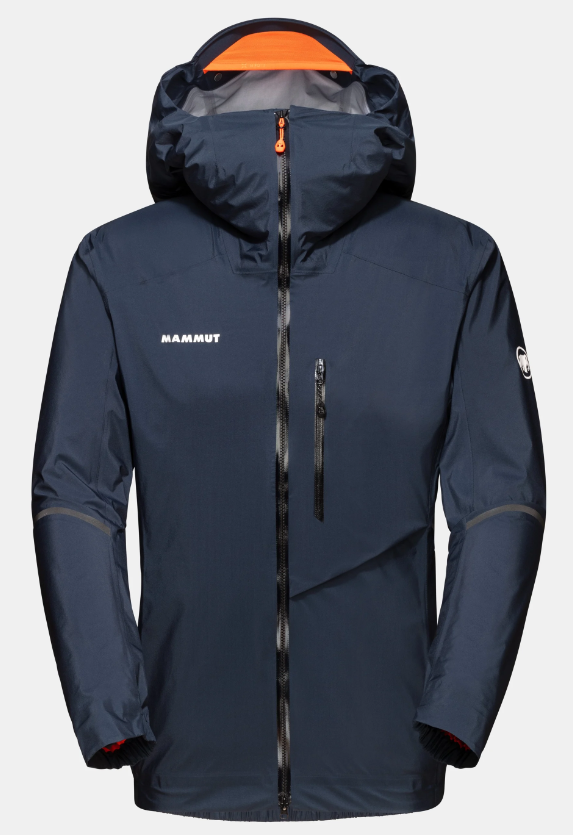 Snag this light and waterproof jacket to save you from a sudden drenching.
This hard shell from Mammut packs up tiny (it weighs only 226 grams) but offers big-time protection and comfort.
The hood is made to fit over a climbing helmet and the front pockets with water-repellent zippers will easily work with a harness.
And, elastic cuffs and hem help for keeping out any errant drips from scaling walls in the rain.
Get it from Mammut.